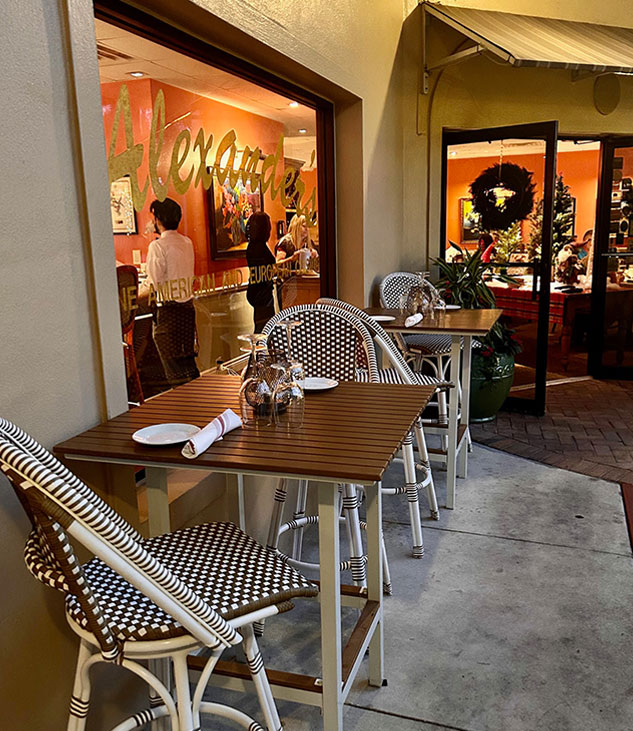 A Hidden
jewel
Alexander's Garden Restaurant is a hidden jewel in the heart of Naples. Chef Alexander Bernard has been serving his distinctive cuisine to Neapolitans and visitors from throughout the world for almost 30 years, and has an avid following. His innovative, farm to table organic dishes reflect his annual California sabbaticals and his traditional European training. An elegant, art-filled dining room and an award-winning, pet-friendly garden patio accommodate diners for lunch and dinner during the Naples season, from October through May.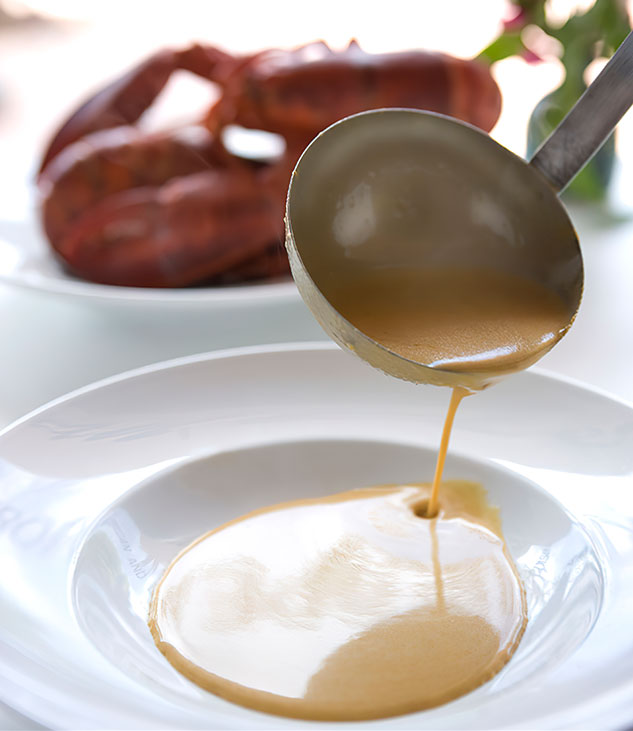 A Note From
Chef Alexander
In 1994 I had arrived at the proverbial fork in the road. Do I continue my well-traveled path as a chef in an established restaurant in Naples? After all, the previous year I had married my wife, Monika, and we had a new baby boy at home. I wanted to provide well for the security of my family. On the other hand, I heard an inner voice calling me to have more control over my destiny, or at least my kitchen in Naples, Florida.
As I weighed the pros and cons of my options – a process that involved perusing the classified ads – I noted an ad in the local paper. "Coffee Shop for Sale." I decided to take a look. I turned into a lush courtyard with flowers and palm trees and serene gardens surrounded by a cluster of buildings. As I strolled toward the tucked-away restaurant, I was sold on the spot by the expanse of windows overlooking the gardens. That simple turn into the courtyard was "the path less traveled" that I walked that July day.
With Monika's encouraging words, "you can do it," ringing in my ears, and with the help of a silent partner, I put ten percent down and invested in new kitchen equipment and décor. We opened Alexander's three months later, just in time for our first season. Opening my own restaurant was a leap of faith for me, but not for Monika. She is an accomplished and professional dancer, confident of a safe landing after a well-executed leap, or should I say, jeté. Before we were married, she owned several dance studios in her native Germany and today is well-known in Naples as a fitness and wellness instructor and a face of Alexander's Garden Restaurant. Monika embodies the rare combination of artistic sensibility, passion for fitness and wellness, and strong business sense. She always encourages the entrepreneur and the artist in me, and inspires me to create dishes that balance good nutrition with flavor, color, and texture.
Read more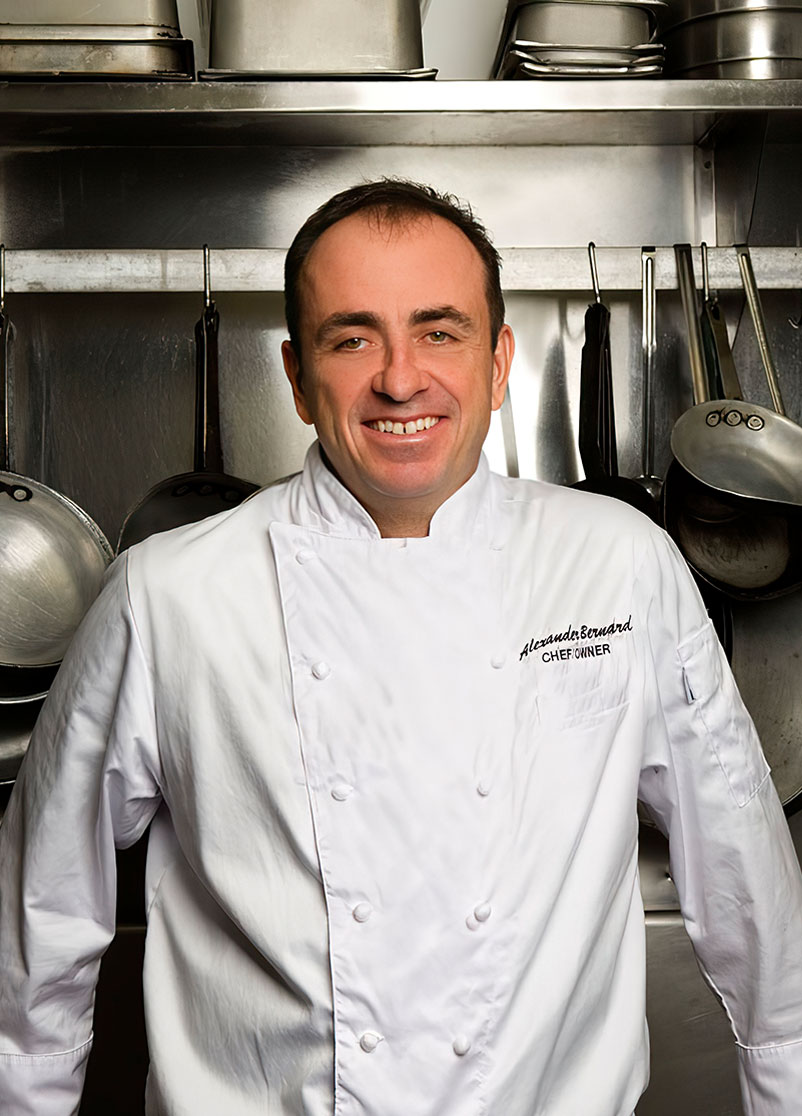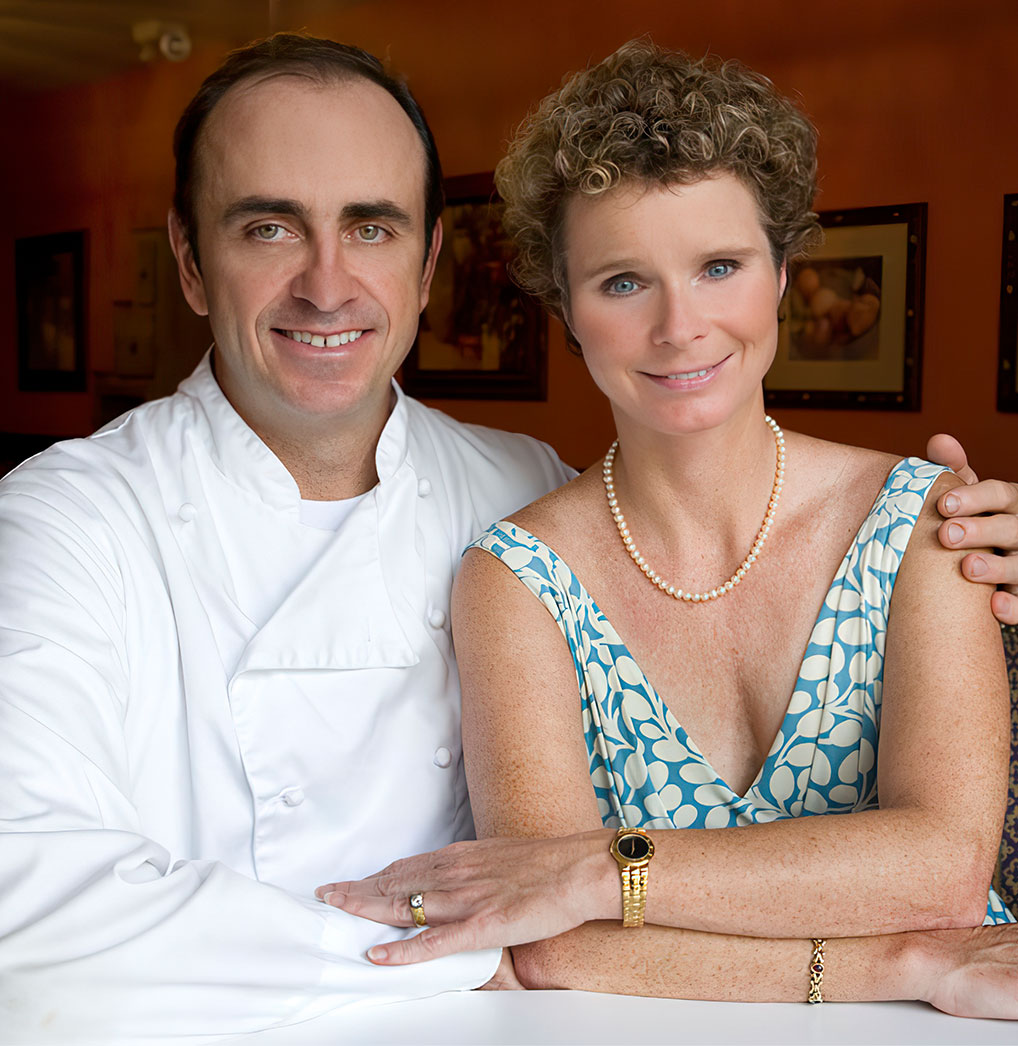 It Takes Two
Our Story
Alexander's would not be possible without my wife, Monika. I met her at a New Year's Eve party in 1987, the same year I moved to Naples. I had just helped transform a biker bar on Tamiami Trail into a French restaurant called Margaux's where I served as chef and co-owner for five years. She was on holiday from Germany with a girlfriend. During my years at Margaux's, when not pursuing my long-distance romance with Monika (who was living in Germany), I developed some of the recipes that are now favorites on Alexander's menu. I also met many local diners who became the foundation of my customer base when I opened Alexander's.
Even today, when I know almost everyone in the restaurant, there are often a few regulars whom I met back in the 80's at Margaux's. Sometimes we are feeding the second and third generations of the families of our original customers! Over the years I have received hundreds of requests for recipes and I have written a cookbook as my best response to those requests. Many of our customers have become our friends, and their favorite dishes have been tailored to their personal tastes.
Read more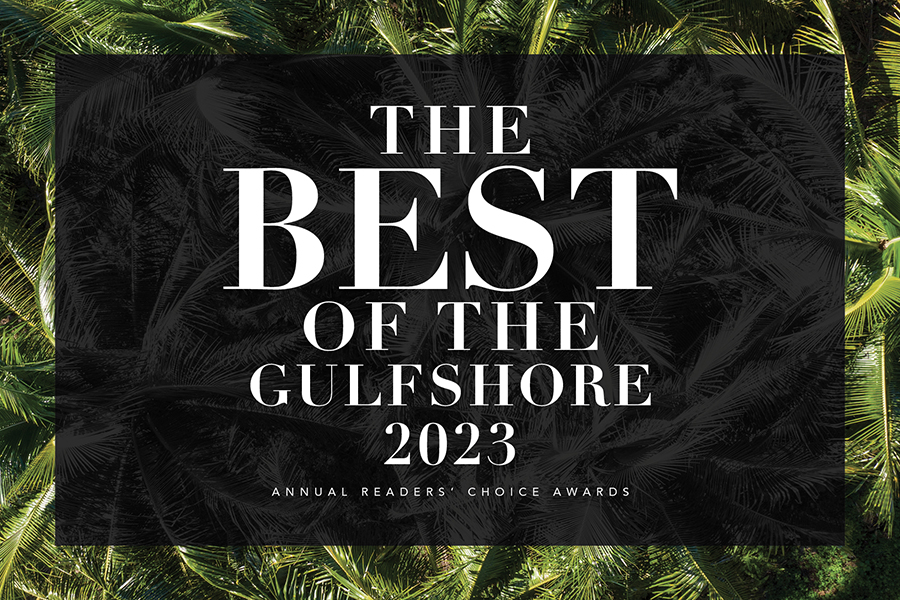 Gulfshore Life: Readers' Choice Awards
Overall Excellence Winner
Best Kept Secret — Finalist
Date Night — Finalist